Home Care Nursing Services:
General Medical / Surgical Nursing
As a leading St. Louis home care nursing agency, we offer general medical / surgical nursing services for our St. Louis area patients. Therefore, we can provide direct care, teaching, and assessment services for patients in the comfort of their own homes as part of our home care nursing services.
Our home care nursing services will:
Allow seniors to remain independent and continue living in their own home after being diagnosed with serious diseases, mental illnesses, or other medical conditions.
Provide important knowledge and information to patients and their caregivers, which can help individuals to heal and recover more quickly from accidents and injuries or to manage long-term or chronic diseases or mental illnesses.
Allow patients to return home sooner after undergoing major or minor surgeries including total joint replacement surgery.
To learn more information about our home care nursing services, please contact our home healthcare agency directly.
Our Home Care Nursing Services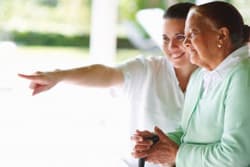 General medical / surgical home care nursing includes a variety of types of nursing services provided in an in-home setting. These services are typically provided to patients that have recently received a new diagnosis or undergone surgery, that are returning from a prolonged hospital stay, or that suffer from a chronic or mental illness. Home care nursing services can range from providing patients with accurate evaluations and health assessments to developing treatment programs for best treating patient's long term diseases or mental health conditions. Home care nursing services can also include educating patients and family members with important information about treating and coping with illnesses, injuries, or disease.
Our general medical and surgical home care nursing services include the following services:
Wound Care
Medication Management and Instruction
Dressing Changes
Assessment of Family Needs
Patient and Family Education
Care Coordination
Learn More About Our Home Care Nursing Services
Because our home care nursing services and treatment programs can be customized to meet the needs of any patient, these services are ideal for patients dealing with and overcoming a variety of diseases, injuries, or mental health illnesses. When developing the best home care nursing program for each patient, we will look at each patient's mental and physical health needs as well as his or her financial situation in order to find the best solution. Our home care nursing teams can work closely with a patient's physician, therapist, or psychiatrist to ensure coordinated care and the best treatment.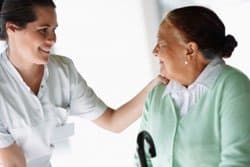 If you would like to learn more about how our home care nursing services can meet the needs of your or a loved one, please contact us today. Our home care nursing specialists can work with you, your loved ones, and your primary care physician on an individual basis to develop the best treatment programs for achieving physical and mental health.